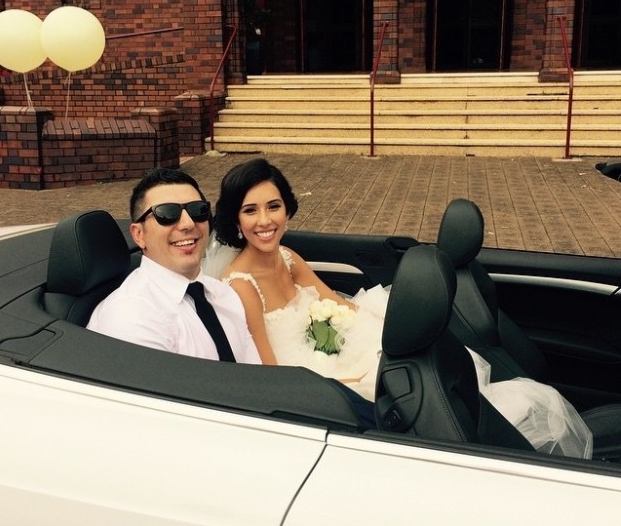 Very few things look more romantic than the bride arriving at her wedding venue in some form of open-top luxury limousine. Sydney is famous for its wedding backdrops and typically good weather and all those things come together to make for a wonderful display and some fantastic photos and associated memories.
We are intensely proud of our wedding limousine hire services and can make virtually any requirement that you might think of happen. In the specific case of the open-topped vehicles though there are a few things we would respectfully recommend that you keep in mind:
• for large parts of the year, rain is not a serious risk but it does sometimes happen and from time to time, not always with a lot of advance notice. We can usually provide a vehicle that has a collapsible roof should the worst happen but if you consider a vehicle that doesn't have such, it will be important to keep an eye on the weather forecast;
• sometimes gusts of wind can also be a significant issue in open-top vehicles. If that involves moving around hair and headdresses or blowing clouds of dust on to the bride prior to arrival at the venue, the effect may be spoiled somewhat. There is nothing specific anyone can do to guarantee to avoid this but it is something to remember when selecting your vehicle;
• there have been documented instances of birds overhead doing what birds sometimes do. The results may be unpleasant to say the least and perhaps funny for others but not for the affected parties;
• if there is some even moderately heavy traffic on the way to the service, then almost inevitably there will be some vehicle exhaust discharge in the air on the way.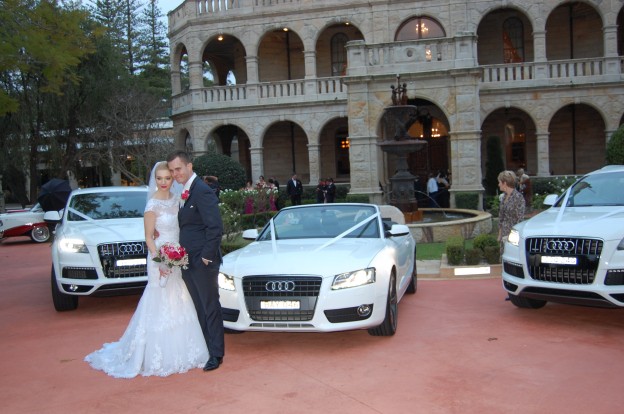 Nothing in the above is meant to dissuade you from selecting one of our open-top luxury wedding limousines! They are magnificent vehicles.
Even so, sometimes traffic and weather conditions plus sheer bad luck, can bring a slight degree of risk with them in terms of arriving a little more dishevelled than you might have wished in this type of vehicle. It's exceedingly rare but it can happen.
It's simply something to keep in mind before irrevocably selecting an open-top wedding limousine.