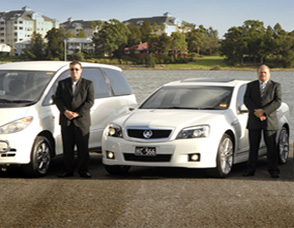 A year or so ago we mentioned in a blog that an overseas and important business visitor to our shores was once found wandering around lost, with his luggage, in an out-of-town business park. A taxi driver had become confused over the destination (which should have been in the CBD) and dropped him there.
This was a huge embarrassment to the hosting company, who had advised him to take a taxi in the first place.
Yet another similar example has come to light more recently. In this case, the person concerned had limited English but was advised by the company he was visiting to take the shuttle bus into town. Due to language confusion at the airport and a helpful but deeply misinformed airport worker, the VIP was helped onto a bus which took him to a small town about 80k away from his destination.
As we've said before, it's perfectly possible to laugh at these things but that would be a HUGE mistake. The commercial damage caused when things like this go wrong can be incalculable for the hosting company.
Remember that in many cultures, it's considered rude and disrespectful to simply fax a visitor a map with instructions about how to get a bus or taxi to your offices. A personal meeting at the airport and arranging transport is usually mandatory. Fail to recognise that and provide such and the result could be a serious stumbling block for your commercial objectives before you even start.
Even if you personally cannot get to the airport, why not ask us to meet your incoming guests and arrange for them to be transported to your premises in one of our luxury limos? The price may be just a small consideration when taken into account against the benefits generated.
We guarantee that nothing will go wrong and that your visitor will be met under ALL circumstances – even if their flight is late.