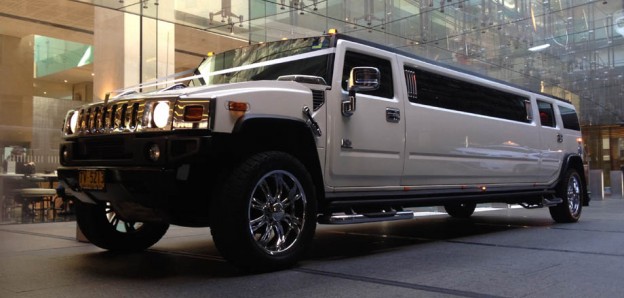 In this day and age, it seems inconceivable that any professional limousine driver could possibly 'get lost' but the key word here is 'professional'.
A story that caught our eye from England related to a group of football (soccer) fans who'd hired a Hummer Stretch Limo as a special treat to take them to an important play-off game. In spite of leaving in plenty of time, incredibly, the driver got so hopelessly lost on the way there that it soon became apparent they weren't going to make the game.
This resulted in what was effectively a 'mini football riot' inside the vehicle as the frustrated fans vented their rage and frustration on the interior of the vehicle with considerable damage being done.
Of course, there's no excuse for violence and vandalism but it's hard not to feel a certain degree of sympathy for the customers concerned. They'd missed that once-in-a-lifetime game due to the incompetence of their chauffeur.
Let us reassure you that such a thing would be absolutely unthinkable with Bayside Limousines.
It's mandatory for all our chauffeurs to plan their route beforehand though it doesn't need to be mandatory because they're such experienced professionals that they'd do it anyway.
They'll use their own knowledge of the destination or if they've never been there before, you can be sure the route will be fully planned out and twice. That'll involve using a conventional route map backed up by the latest technology including SatNav.
True, things can change on the day. Roads can be closed for works or traffic can be heavier than expected. Once again though, our chauffeurs will keep tabs on the specific current road situation and adjust their route if need be to compensate.
When you're in one of our luxury limousines, you can be absolutely sure that your driver will NEVER be 'lost'!