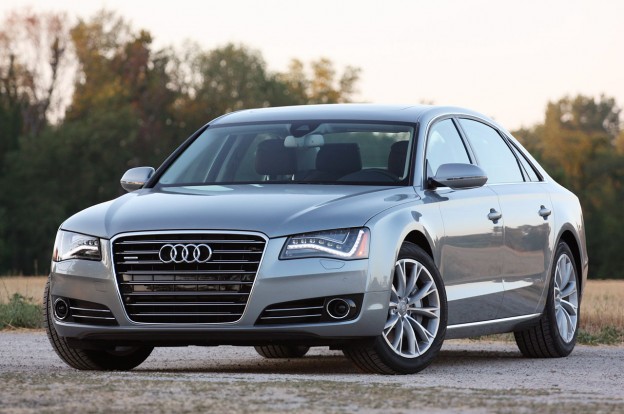 Devotees of the motor vehicle will know that one of our proud fleet vehicles is the Audi A8L.
From time to time we like to spend a few moments just saying something about the history of the different marques we use and here we'll proffer a few words about the world-famous Audi.
Now it's perfectly possible to write millions of words covering a history of this German manufacturer. That's because its corporate lineage is unusually complicated and difficult to follow other than for students of business history! So, please remember when reading what follows that this is the briefest of brief summaries.
The company's history goes back to the late 19th century when an enterprising guy called "August Horch" established his own motor company in Germany. Although originally built around the registered name of "Horch" the company quickly became embroiled in political and business in-fighting at board level with the result that the founder left to form his own car manufacturing organization (again).
Bizarrely, although he had left, the ex-colleagues he had parted with so acrimoniously, insisted on maintaining his name "Horch" as their trademark and successfully sued him when he tried to set up his own company with the same name.
Now "Horch" is German for "listen" and it seemed a good idea to convert that to Latin – i.e. "Audi"!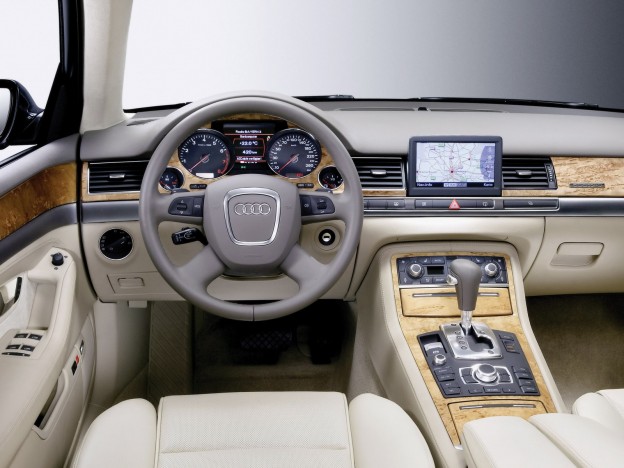 Over the many years since, Audi's plant in Bavaria has produced some of the world's great cars. Surprisingly to some perhaps, they're largely owned by Volkswagen and have been for many years – a brand that isn't really associated intuitively with limos and limo hire services yet quality and performance have become Audi's trademark.
For those of you over about 50 who remember the 1970s and 1980s, you might be interested to know that the NSU car company and the notorious if now iconic East-German Trabant were also part of the Audi stables.
How things have changed!