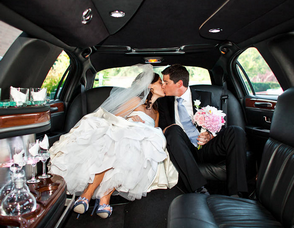 This is a subject we've blogged on before but we're not going to apologise for issuing a quick reminder.
It's a subject dear to our hearts because we're a professional limousine hire company and want to protect the reputation and service quality of our entire industry.
The subject matter is – official wedding limousine hire insurance.
The problem
Let's be clear – there is nothing wrong with a friend or family member giving you a lift to your wedding service in their car. If the car concerned is a prestige vehicle and immaculately groomed then so much the better. It might be a cost-effective and very happy experience for you.
However, it might not be.
In such circumstances, you and any other passengers would probably be covered by the driver's appropriate insurance but ONLY if this was being done for you as a personal favour and no money (or the equivalent) was changing hands. The moment the person offering the vehicle asked for or accepted payment, then your lift would become a commercial transaction.
Using a private vehicle for hire or reward would typically immediately invalidate several aspects of any private owner's insurance cover on the vehicle. That is not a place you'll want to be on your wedding day should something go wrong.
Backup
Be aware also that if you're using a private individual's car, then there may be no backup should something unexpected happen – such as a breakdown.
As part of our services for wedding car hire, Sydney and elsewhere, we have a fleet of multiple vehicles and contingency plans can be put into place fast should a problem arise. That might give you that extra bit of peace of mind on the night before your wedding.
Are we trying to put you off making your own arrangements? No – not at all!
We're just trying to make sure that our potential clients understand the risks associated with using vehicles that are not provided by an experienced and licenced limo hire company.