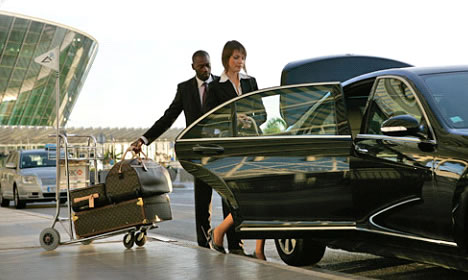 Here is another in our periodic 'FAQ' blogs – this one covering luggage.
"How much luggage can I bring with me?"
We have only two restrictions:
• in some exceptionally very rare situations, we may have to decline luggage which is, in our opinion, dangerous or a potential significant risk to our vehicle or chauffeur. Such examples might include hazardous material (e.g. chemicals) or certain types of caged animal etc.;
• that your luggage doesn't exceed the physical carrying capacity of our vehicle in either cubic capacity or weight terms.
In practice, given advance notice, we should be able to transport just about anything you wish.
"Can you help with my luggage at airport collections?"
Yes, certainly.
Do please note though that we typically can't enter into the internationals arrivals lounges as such – this is a pre-immigration / customs security restriction that's now in place at virtually all major airports. It also applies in the case of domestic arrivals at many larger airports.
If you need help from your luggage carrousel to the exit from arrivals into the main terminal building (where our chauffeur will be waiting) you should be able to get assistance from your airline or the airport's ground handling companies.
"Can you help with outsize luggage?"
That's typically no problem at all but as you may appreciate, we can typically only do so if we have had some advance notification of the size and weight of the luggage concerned.
Our airport limousine hire, Sydney and elsewhere, is typically based around executive vehicles. However, if you have lots and lots of luggage or just a single piece that's outsized, we can easily provide a larger vehicle.
"Would you be able to deliver my luggage to a separate address?"
Yes. Our 'personal concierge' service can take of all such requirements for you.
In these days of security concerns, we may in some cases reserve the right to ask you to prove your association with the delivery address concerned.
Once again, please contact us in advance for full details.