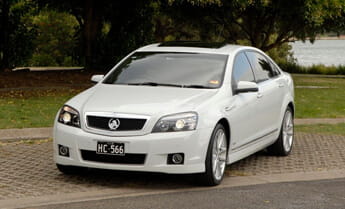 We understand that our business clients take little more seriously than punctuality when they're travelling to a meeting or similar.
So, here we're sharing some of our top tips as they relate to punctuality and transport by luxury limousine hire.
• Try to select a pick-up location that's convenient for you but which is also close to a roadside location where we can easily park to ensure that we get you comfortably aboard as fast as possible.
• Double-check you have everything required for your meeting before leaving your office or home. We do see clients running late at times due to having forgotten something and needing to go back and collect it
• Consider hiring the vehicle for a little longer than you'll need it in a 'best case' scenario. This gives extra contingency in case delays are encountered (forgetting something and needing to go back, unanticipated traffic jams etc.). It's better to arrive, say, 30 minutes early and then sit comfortably in your limousine doing some work, rather than being on the edge of your seat worrying that you're going to arrive late.
• Let us plan your route and times for you. You can, of course, simply tell us the where and the when but getting around and knowing what that means in travel times is our core business and expertise. So, let us help you plan your day. This is one aspect of our 'personal concierge' service.
• If your travel plans include coordinating with others (e.g. pick-ups from several sites) and other forms of transport such as boat, plane or helicopter connections, let us coordinate overall for you. Not only will this remove stress from you but it will also minimise the risks of misunderstandings and planning errors. If we're in charge of your overall requirements, you can be sure there will be no gaps for things to fall between!