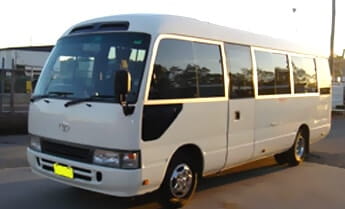 Here is another of our periodic 'FAQ blogs' – this one covering coach hire.
Do you have small coaches?
Yes, absolutely!
Some of our 'people mover' vehicles can accommodate 7-9 people.
How many people can I get into your bigger coaches?
Some of our larger coaches are 60+ seaters.
Do please discuss your requirements with us.
Can you guarantee you'll make the arrival time?
We will always be on time. Of course, there is always a theoretical chance of something going wrong such as a police road closure due to an accident etc.
However, these are phenomenally rare events and you can be sure that we'll never be late for reasons we have any control over. That's a promise we make in our luxury limousine hire service and we maintain it in our coach services too.
Where can you take us?
We can transport you and your guests to anywhere you wish to go – with a few minor caveats:
• if you're planning a visit to an offshore island, the coach may be too large for local ferries and you'll need to change onto smaller vehicles;
• our chauffeur may have to decline to take the vehicle off-road if, in his or her opinion, doing so would constitute a risk to the vehicle or passengers.
Will it be possible to bring animals?
We don't have a firm 'yes' or 'no' policy on this one. We'd prefer to discuss your exact situation and requirements with you.
Can you provide food?
Yes.
We can arrange a picnic or catering, as you require.
Alternatively, we're very happy to arrange bookings in restaurants for you and your party. Nothing is too much trouble for us!
Can you offer in-transit movies or such?
Yes, our luxury coaches are equipped to the highest standards of state-of-the-art technology and entertainment systems.
Of course, their use is not obligatory. We know that some clients prefer to avoid the potential distraction of movies and music on the road. We're entirely flexible!