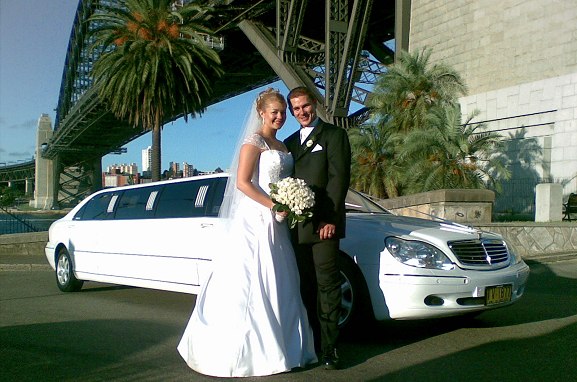 We periodically share FAQs and our answers on a range of subjects. Here we'll be talking about limos, Sydney and weddings.
How many limos can you provide?
That's easy – as many as you need!
Can we select any vehicle we wish?
Yes, we have an extensive fleet.
Do please note though that some of our vehicles are in high demand. The earlier you discuss your needs with us, the more likely we will be to be able to meet your exact requirements.
Do you offer decorated limousines?
Yes, we most certainly can. In fact, we'd be delighted to do so!
We may though require that we do our own vehicle decoration. That's to reduce the risk of damage to our vehicles accidentally caused by clients who perhaps have used unsuitable materials etc.
Can we change limos for different parts of the day?
Certainly!
We understand couples might wish to have a different style of transport to take them to and from the service venue and reception to that which, for example, takes them from the reception to the airport for a honeymoon flight.
So, just ask and we'll deliver.
How can I be sure I'll be 'traditionally late' and nothing more?
Your chauffeur WILL be an absolute expert because if they weren't, they wouldn't be working for Bayside Limousines.
As such, he or she will be able to judge your arrival time to perfection. Even so, in all probability we'll plan an itinerary that gets you very close to the wedding venue a little ahead of time. You'll do your 'traditionally late' waiting therefore just around the corner rather than at home.
Your risk of arriving significantly late with us is just about zero.
Can my child travel in the limo with me?
Yes, absolutely no problem at all.
Do remember though that the law demands that children at seated in appropriate seats commensurate for their age. So, to provide such, we will need to know in advance your child's age and size.