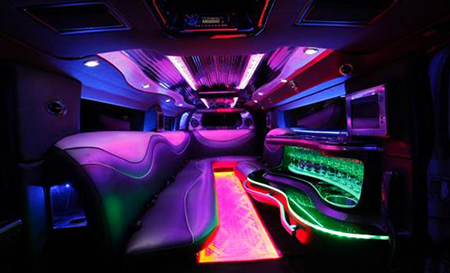 There are some great events that justify having a good time and a night out, perhaps including limo hire.
Stag or hen nights, birthdays, sporting events and anniversaries are just a few examples that come to mind. In fact though, you don't need an excuse. Sometimes it's just good fun to go out with family or friends to enjoy yourself by way of a special treat.
There are usually a few problems though with such events:
• Somebody has to avoid alcohol if they're doing the driving around.
• Moving between locations via taxi sounds easy but might be anything but if you can't find one when you need it.
• People have to get home afterwards. If that's to a number of different locations then somebody has the unenviable job of acting as a chauffeur running people about.
So, the obvious answer is, why not let the Sydney limo hire services of Bayside Limousines sort all your transport out for you? All of the above problems vanish at a stroke!
Now we recognise, of course, that one immediate thought is often "yes, that's all very well but we won't be able to afford it". Our response though is clear – how do you know?
We've said before and will do so again, that our prices for 'evening out' Sydney limo hire can be surprisingly reasonable. Also, our fleet doesn't just comprise low seating volume vehicles such as executive limousines. We have multi-seat vehicles too including small coaches and people-movers that could carry say 12 friends from venue to venue one evening – and make sure everyone gets home as well.
The next time you're contemplating a night out, why not start things off by speaking with us? We'll be able to offer you options, ideas and some great prices.