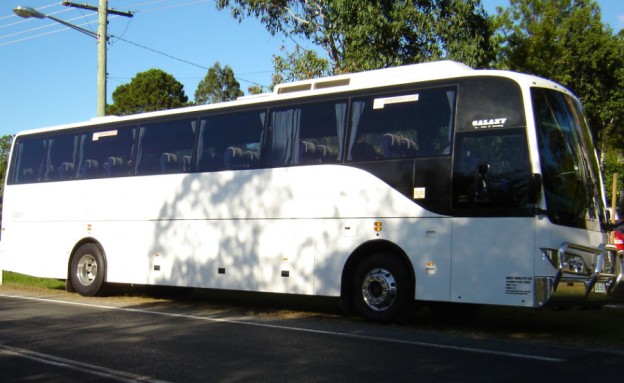 One of our largest areas of professional activity involves airport collections and drop-offs.
The vast majority of those usually involve our executive limousines and corporate transfers but it's worth keeping in mind that we can provide other vehicles if you have several people travelling and lots of luggage.
For example, if you and your family are going away and perhaps are accompanied by other wider family members or friends, then your numbers and baggage carrying requirements might exceed the capacity of a limo or taxi. You could arrange two or more vehicles if you wish but an alternative might be one of our 'people mover' type small coach vehicles.
For example, a Toyota Commuter will seat up to 12 or 13 people and offer a large amount of room for luggage through its configurable seating. So, if you're travelling in a larger group for business or pleasure, it's well worth calling us to discuss our options for luxury coach hire. Sydney, as well as our services elsewhere, can offer this type of service.
As a gentle reminder through, do remember to let us know in advance if you're travelling with an item of baggage that is 'unusual' in the sense it's outsize in weight or capacity. It'll allow us to make appropriate arrangements for its storage rather than having a 'shoving' session to try and accommodate it upon arrival at the pick-up point!
In passing and on a closely related subject, don't forget that our advice and guidance on the best option for your road-travel is always available free of charge. Just let us know the 'from and to' requirements you have plus the numbers in your group and we'll offer impartial advice as well as some incredibly cost-effective options for helping.
We're a friendly bunch and we'd love to hear from you.