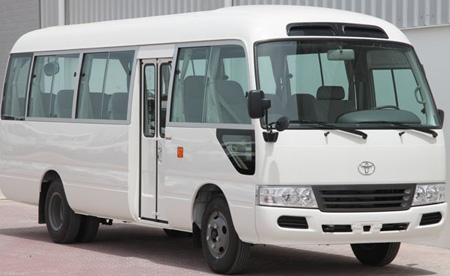 We thought it was time for another in our periodic sharing of some recently asked questions.
Will you take a vehicle off-road?
That's impossible to answer in abstract terms because each such situation might be different.
As a general rule though, our luxury limousine hire involves prestige vehicles designed for tarmac. So, our chauffeurs may be unable to take them off-road in order to protect the vehicle and our liabilities through insurance limitations.
There might, of course, be some minor exceptions. Please discuss the specifics of your requirements with us.
Can I take a picnic in the car?
We have no objections at all to transporting your hampers. In fact, your luxury limo hire chauffeur will be able to recommend some great picnic spots!
However, we may not be able to permit the consumption of foodstuffs, other than those we have provided or previously approved, in the limousine itself. That relates to cleaning and hygiene issues.
Will I have to pay a waiting charge if I'm delayed for reasons I can't control?
We are always keen to be as understanding and flexible as possible but typically we may have no alternative other than to consider a waiting charge if you're delayed over and above our contracted free waiting times.
Is it possible to have a private conversation in the vehicle?
Yes.
Upon request, your chauffeur will leave you to make a private phone call or to hold an impromptu business meeting in the limousine. Please remember also that all our chauffeurs have been vetted in-depth and will treat anything said in their presence as being strictly confidential.
The vehicle will need to be securely and legally parked at the time. We regret but for insurance reasons, we cannot leave the vehicle mobile (i.e. with keys in the ignition) in such situations.