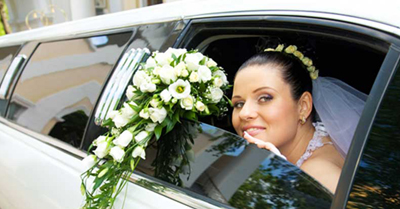 We are experts in providing glamorous wedding transportation for the bride, her family and perhaps her bridesmaids, from their start location through to the wedding venue itself.
It's actually quite rare but far from unknown for the bride to leave home and then shortly afterwards to realise that something important has been left behind.
At Bayside Limousines we are specialists in luxury limousines in Sydney and we don't pretend to be expert wedding organizers! Even so, here are a few things that we would respectfully offer by way of a pre-departure checklist.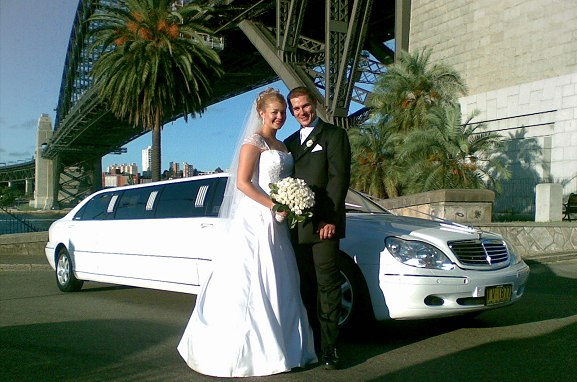 • The wedding bouquet
• If you are adopting modern wedding practice and an exchange of rings, make sure you or your chief bridesmaid remembers the Groom's ring!
• Although rarely carried by the bride herself, it's not unusual for a bridesmaid or mother to be asked to bring some emergency touch-up materials.
• Any of your important good luck "something old, something new, something borrowed and something blue" talismans. Some brides become very unhappy if these are unintentionally forgotten in the rush to leave.
• The clothes you plan to change into at some time during the day or evening.
• If you are following very modern practice and wish to make a speech, make sure you have it with you!
• Your mobile phone (surprisingly often overlooked and left at home).
• Any travel documents you might need if departing immediately on honeymoon – particularly your passport if travelling overseas.
• Your gift for the Chief Bridesmaid – if that's your tradition as opposed to others where it's offered by the Best Man.
Although our limo hire services are famed for their flexibility and our ability to react quickly if a challenge arises, not even we may be able to fix things if you fail to remember to bring these items with you!
Having said that, we're sure that in your case you will have no such problems and of course, we wish you the very best of luck for the big day.