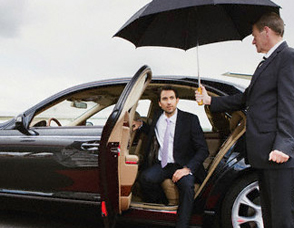 Over the last couple of years or so, we have commented several times on the mass publicity surrounding driverless cars.
To recap, we have said that we are very interested in this developing technology and that it is something we find very exciting as a future prospect. However, we have also previously voiced concerns about unduly "gung-ho" forecasts relating to how soon such vehicles are likely to be available for large-scale real-life road use.
Regrettably, since our last comments on the subject, there has been another case involving a vehicle not under direct human control and a fatal accident. At the time of writing, the full conclusions have yet to be published but early indications appear to suggest that this may have been attributable to the failure of the automatic driving system installed in the vehicle.
We mention the subject again because it is one that regularly generates questions from our clients in terms of how we see things going in the immediate future. This tragedy reinforces our view that this technology is far from fully proven or sufficiently robust, in the sense of public safety, for it to be rolled-out into the marketplace.
Our chauffeurs have a vast amount of accumulated experience between them. Their ability to not only read the road immediately ahead of them but also to see multiple factors way in the distance and then relate the totality of that into risk scenarios, is something that we do not believe technology is yet even close to being able to replicate.
The above tragedy is not the first serious accident or fatality involving driverless car technology testing. Such accidents are probably the sad but inevitable price of progress and they constitute part of the learning processes. However, that is of no consolation whatsoever to the families and friends of those who have been involved in these accidents and our sympathies go out them.
Even so, further accidents are likely to occur and should be anticipated.
Whilst that is the case, any suggestion that such vehicles should be released on the public road seems to us to be premature and overly-optimistic. It may be safer and simply more sensible to continue to develop this technology and use it only in extremely controlled test-bed environments that do not involve contact between driverless cars and the general public on the road.
While we continue to support the testing and development of this technology, our view that it is many years away from being viable in a luxury limo hire context has not changed and in fact it continues to be reinforced by events.