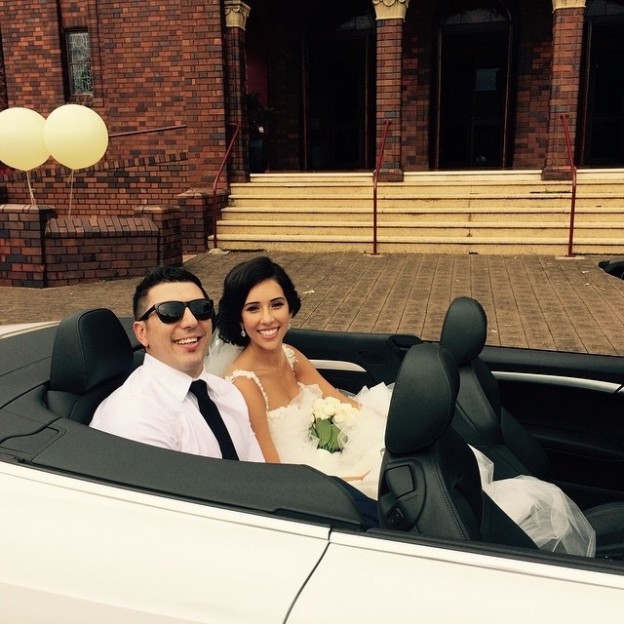 This is another old favourite subject of ours but we saw a story recently on this that was both funny and sad. In fact, it's similar to another such story we saw a while back.
This one related to an incident in the UK where the limousine driver concerned managed to get "hopelessly lost" on the way to the church with the bridegroom and best man.
Running later and later and with increasing desperation evident in the vehicle, the situation was approaching crisis point. The chauffeur confessed that he didn't know how to use the satellite navigation system and the increasingly panicking three men were reduced to asking passers-by for directions and calling other guests to try and get directions to the church – which wasn't easy given they weren't even sure where they were!
More by good luck than good judgment, the limousine eventually managed to arrive on the far side of the church grounds but then became stuck trying to go the wrong way down a one-way system. The bridegroom and best man, in frustration, jumped out of the vehicle, climbed a high set of railings between the road and the church's graveyard and then sprinted through the muddy grounds to the church itself.
The bride meanwhile was sitting parked-up near the church fuming.
Eventually the dishevelled and muddy bridegroom and best man were able to signal they were ready to continue and for the bride to join them – well over 20 minutes late.
Okay, that's very funny in one sense but the sad bit is that it later transpired that the "chauffeur" was casual labour who had never done this type of work before and who was also a complete stranger to the area.
While this happened overseas, such a cavalier approach to wedding transport is far from unknown in Australia.
We would strongly recommend that you do not take chances with your big day. We are expert providers of luxury limousines, Sydney and elsewhere, and we are particularly expert in what we call "total wedding services".
So unless the thought of the groom and best man running through an obstacle course and climbing fences before the service appeals to you, why not speak to us and discover what we're capable of doing for you?