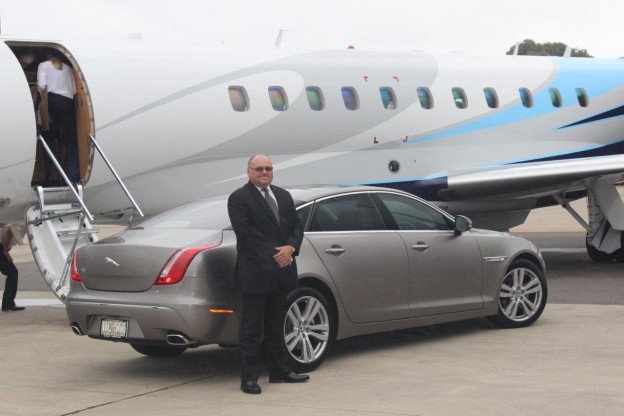 We're periodically asked whether it's better to book a limousine for an airport collection or take a taxi.
Now we admit to being biased but even so, we've tried to be as objective as possible on this one. As a result, we've picked out a few factors you may wish to consider.
We're not going to knock airport taxi services. They do a good job by and large but they offer a very different service to ours. For that reason, we don't regard taxis as competition.
There can be lengthy queues at taxi ranks. That might not be always something you wish to contemplate after a long flight. By contrast, our chauffeur will be there waiting for you when you arrive and you'll be ready for an immediate departure from the airport.
Taxis typically aren't equipped with the latest in communications technology. Our luxury limo hire vehicles are and you'll also be guaranteed the ultimate in luxury.
You may find that some taxis have relatively limited luggage space and that might be important if you're travelling with multiple cases, technical equipment or outsized items such as musical instruments. Our limousines can be adjusted to whatever your needs are – though we will need a little advance notice at the time of booking if you have such special luggage requirements.
Our vehicles can be 100% flexible in terms of taking you where you need to go, including other collection points, drop-offs or long-distance transfers. Some taxis may have significant restrictions and operate largely point-to-point.
You can be certain that your chauffeur will have expert local knowledge and will have thoroughly researched the route well in advance.
We can transfer groups if required through our larger seating capacity vehicles.
For all these reasons, our airport collections are a very different service to that provided by a taxi company.
Call us 1300 720 254 to hire professional chauffeur driven limo hire in Sydney