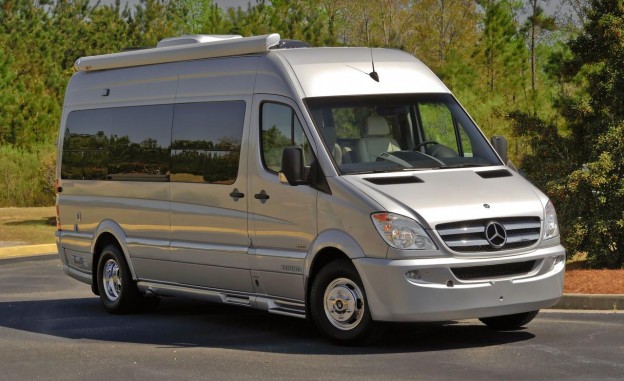 Need to transport 14 people in luxury?
Then the Mercedes-Benz Sprinter from Bayside Limousines is going to be for you!
This is another in our series of blogs looking at some of the many superb vehicles in our extensive fleet and you'll see here that moving larger numbers of people can be done in all the style of executive limousine hire.
Welcome to the Mercedes-Benz Sprinter!
The Origins of Mercedes
In several of our previous blogs, we've touched on the origins of Mercedes-Benz. It's a fascinating story going back to the 19th century but we won't repeat the facts again here – you can find them in our earlier blogs.
What we will say is that Mercedes have pulled all their vast expertise together and produced the ultimate 14-seater vehicle in the Mercedes-Benz Sprinter!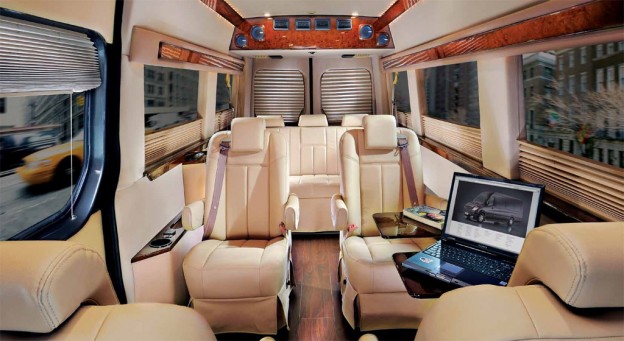 The Mercedes-Benz Sprinter
The Mercedes-Benz Sprinter is a simply magnificent 14-passenger vehicle (one sitting next to the chauffeur). Just take a look at some of the photographs displayed on our vehicle page on the link above in order to get some idea of the space and luxury of this people transporter.
It's a fact that some manufacturers' people-movers have all the charm of a wardrobe on wheels but Mercedes have designed this vehicle with luxury in mind.
Just a sample of some of the equipment includes:
• Leather seats
• Carpeted walls and floors
• DVD player
• Rear climate control
Recommendations
The Sprinter scores very highly in several areas, notably:
• Airport Transfers for larger groups – plus there's plenty of luggage space
• Corporate entertaining
• Evenings out for groups of family, friends or colleagues – including stag or hen nights
• Sightseeing trips for groups
• Sporting trips
• Transporting people to a conference
If you'd like to know more about our deals and tariffs on the Mercedes-Benz Sprinter, there's no reason to delay. Why not give us a call now?