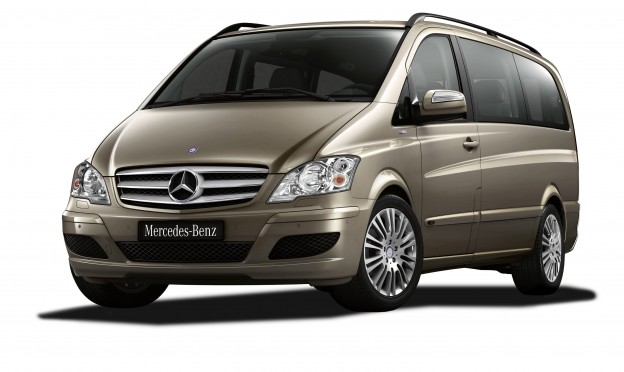 All 7-seaters have to be uncomfortable, spartan vehicles that have all the charm and appeal of a delivery van with some seats welded inside, right?
WRONG!
Here is another in our series of blogs highlighting some of the many vehicles in our fleet and where we will show you that 7-seaters don't have to be boring.
Welcome to the Mercedes-Benz Viano!
The Origins of Mercedes
We've already covered the origins of Mercedes-Benz in other blogs, so we won't repeat those facts here.
Suffice it to say that since the 19th century, this manufacturer has concentrated on producing vehicles that simply won't compromise on quality. The Mercedes Viano is no exception to that proud history.
The Mercedes-Benz Viano
The Mercedes-Benz Viano is part of our fleet of smaller 'people movers' and carries 7 passengers including one sitting next to the chauffeur.
It's a fantastic vehicle for getting a slightly larger number of people around in the ultimate of luxury. As you'll see from the photos on the above link, it's also pretty stylish outside too!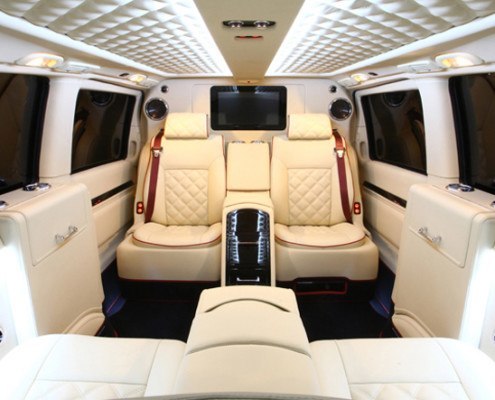 In terms of equipment, this vehicle offers:
• Full Leather upholstery
• Wood Grain
• Separate rear air conditioning
• CD Stacker
• TV/DVD Screen
• Tinted Windows, Curtains
• Concealed Interior Lighting
Recommendations
The Viano is absolutely idea in situations such as:
• Airport Transfers (plenty of luggage space)
• Client entertaining on a 'day out'
• Evenings out for a group of friends (e.g. stag or hen nights)
• Sightseeing trips for business or pleasure groups
• Trips to sporting events
• Transfers to holiday locations for a family
As this vehicle is from the Mercedes-Benz stable, you'll be sure to find it comfortable, spacious and if you so wish, prestigious in terms of making an impact upon arrival.
If you'd like to know more about our tariffs and deals on the Mercedes-Benz Viano, why not give us a call now?