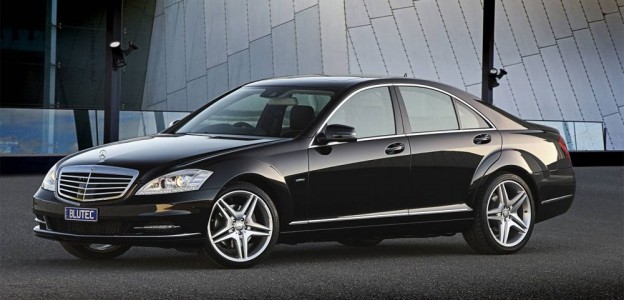 Here is another in our unashamed series of blogs highlighting some of the beautiful and practical vehicles in our fleet. Here we'll be talking about the Mercedes S-Class, a vehicle that effortlessly combines grace with the delivery of power and comfort.
The Origins of Mercedes
Way back in 1886, Karl Benz produced the "AutoWagon", which historians now largely agree was the world's first petrol-driven car.
In 1901 a model called the "Mercedes' rolled off the production line and following successes, in 1926 the company produced the first model under the brand name "Mercedes–Benz".
Mercedes' present-day motto translates very approximately to "The Best or Nothing" and many of our clients will agree that Mercedes-Benz have lived up to that proud boast over many decades.
You might be interested to know that Mercedes-Benz today is probably the oldest continually used car marque in existence.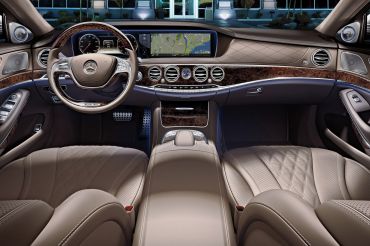 The Mercedes-Benz 'S-Class'
We offer the incomparable Mercedes-Benz S-Class as part of our fleet. We won't waste superlatives trying to describe the styling – just take a look at the photos on the link above.
In our opinion, the S-Class is the height of understatement but just oozes quality.
Of course, it's not all just about looks. Our vehicles come equipped with:
• Full leather upholstery
• Air conditioning
• CD Stacker
• TV Screen
• Satellite Navigation
• Soft Close Doors.
We find this model is very popular with corporate clients who are travelling on business and wish to make the right impact upon arrival. This vehicle is about style and success but with hints of impeccable reliability and there's not a hint of 'flashiness' anywhere.
Recommendations
• This vehicle is ideal for prestigious requirements and circumstances.
• Our Mercedes are very popular though and booking in advance is usually highly advisable.
• Why not call us to find out more about our tariffs and deals?