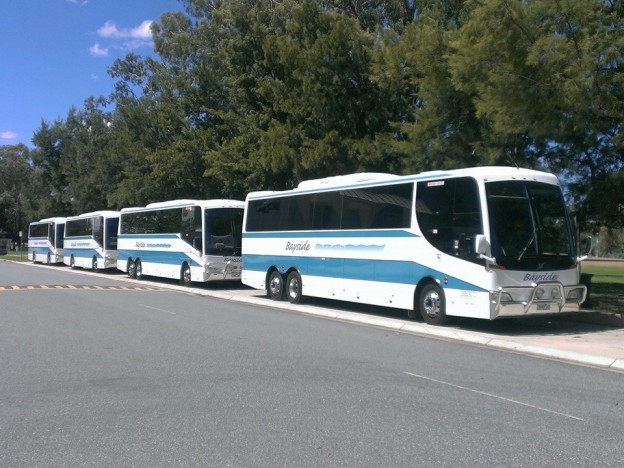 It's a fact of life that people need to get from A to B.
The sheer size and scale of Australia means that, outside of city centres and some suburban environments, the ultimate Green approach of walking or cycling just isn't feasible for the vast majority.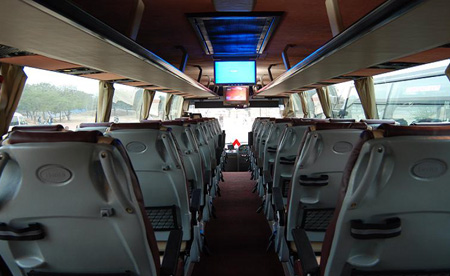 While we at Bayside Limousines take a key interest in transport developments and particularly those with promising environmental impact, the fact of the matter is that right now the world is still heavily dependent upon the internal combustion engine.
While great progress is being made in things such as hybrids and electrics, as of today there is little practical alternative to the conventional car in many situations.
However, there are exceptions.
For example, if you're planning a group day out, whether professional or social, why ask everyone to make their own way there in individual cars? Why not instead look at luxury large coaches?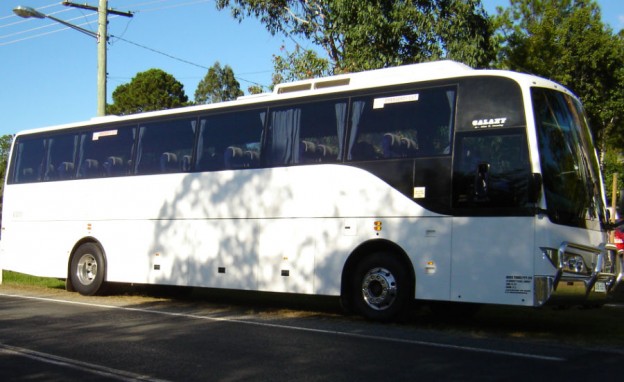 They can transport large numbers of people quickly and extremely comfortably over large distances. That just has to be better for the environment than lots of individual car journeys by people who're all 'meeting up' somewhere.
Of course, luxury large coaches come in different shapes and sizes. Our vehicles are state-of-the-art in terms of their facilities and comfort levels, offering seating options for 34-61 people.
We can also offer smaller coaches and 'people movers' for more modestly sized parties. Examples include vehicles such as the Mercedes Benz Viano and the Toyota Commuter.
We know that luxury large coaches have a carbon footprint of their own. Like all responsible fleet operators, we're keen to see the day arrive when totally or near-totally emission-free vehicles are a practical reality. In the meantime, we do our best to make a contribution by using only the most modern vehicles and keeping them maintained and serviced to the highest possible standards.
That's why we're also keen to encourage potential customers to consider collective transport via luxury large coaches rather than make multiple individual journeys by lots of cars. We'd welcome the opportunity to discuss these options further with you.