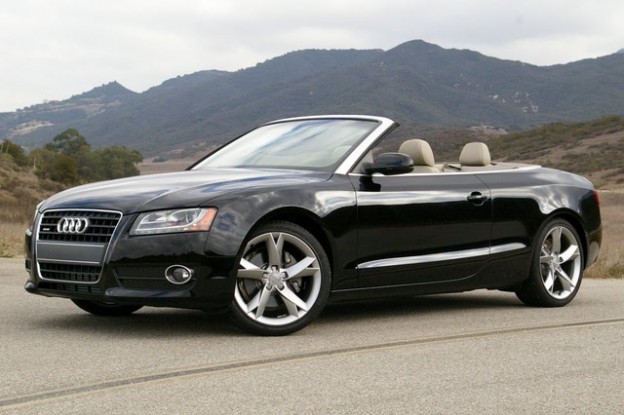 In terms of rented limousines, you may be looking for something that is a breath of fresh air – both literally and figuratively!
Why?
Nobody appreciates the sheer beauty and elegance of vehicles such as the Holden Caprice and Jaguar XJ Premium Luxury more than we do. In many situations they are absolutely ideal for providing not only the ultimate in comfort but also making a statement about solidity, confidence and success.
Yet in some business and personal situations, those values, laudable as they may be, might not be the ones you particularly want to project. You just might be looking to major more on a show of flair and entrepreneurial zeal coupled with a young mentality.
In those sorts of situations, the Audi A5 cabriolet may be ideal for you.
Clearly we don't have space here to go into a full technical discussion about the merits of this incredible vehicle and its potential use in a luxury car hire. Sydney, Melbourne, Brisbane, it doesn't matter where you are, with the top down and you sitting in the back seat on the way to your destination, you'll really get a feeling of 'pushing the envelope', as your chauffeur whisks you around.
The only thing to keep in mind is that this is a three-seat vehicle. That's two in the back and another passenger sitting by the side of the chauffeur.
However, that makes it ideal for weddings and in case you're wondering, yes, it comes with a fully collapsible roof so that if you are unlucky with the weather you don't have to sit there and regret it!
This is a fantastic and eye-catching car and if you'd like to know more, why not pick up the phone to us now and ask for details on our tariffs and availability at all sites.