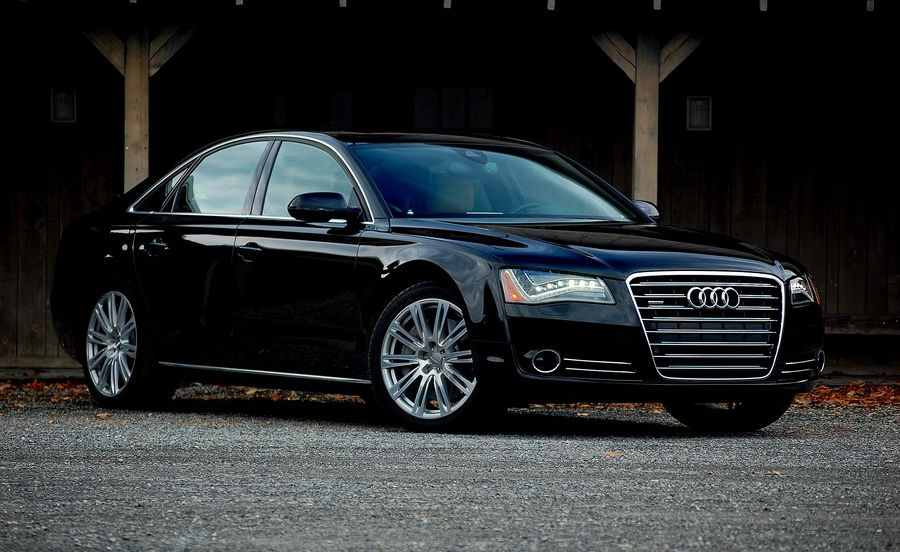 You may think that one luxury limousine is very much like another but in fact some may be more suitable for some situations than others.
Let's look at a couple of quick examples from the Bayside Limousines fleet itself.
The Jaguar XJ Premium Luxury is a fantastic vehicle, carrying all the elegance, style and exuberance you would expect from this marque. Stunningly well-equipped and with a full-grain leather interior, it is a true executive's car which can also be exceptionally useful for things such as the Bride and Groom's transport from the wedding to the reception venue etc.
However, it's a 3-4 seat vehicle – and that might not always be suitable for your particular requirements.
For example, you may wish the bridesmaids and pages to travel to the wedding location together. If that's so, even the most luxurious three or four seat luxury limousine might prove to be a little cramped and impractical. In that case, we might recommend you consider something like the 7-seater Mercedes Benz Viano.
Even in the case of weddings and the bride's transport, we will use our expertise to help you understand which vehicles may be more suitable than others. For example, the door opening and access space of some executive limousines may be rather more ample in some cases than others – something that might prove to be important if you have a full formal wedding dress.
So, how do you choose from an extensive fleet of attractive vehicles?
The good news is that you don't have to do so alone. Any experienced provider of luxury limousines and coaches will be only too happy to discuss your individual circumstances with you and to make recommendations about which vehicles are likely to be most appropriate.
Yes, there may be price implications of course, as some vehicles are by definition likely to be more expensive to hire than others. However, saving a few dollars and ending up with a vehicle that is unsuitable is something that might prove to be a rather false and even embarrassing economy.
We have an extensive fleet at our disposal and we are confident of being able to find a vehicle that's right for your individual situation.